(1988) -1570 km.
For some, a 911 is conceived only in two-wheel drive, the savages GT2 is the ultimate expression. This one is terrible.

Intimidating and provocative, this 911 GT2 by Ruf, is certainly not to put in all hands, nearly 560 hp. 740 Nm of torque, 345 km / h, and do not expect any "driving aid", it's up to you to play.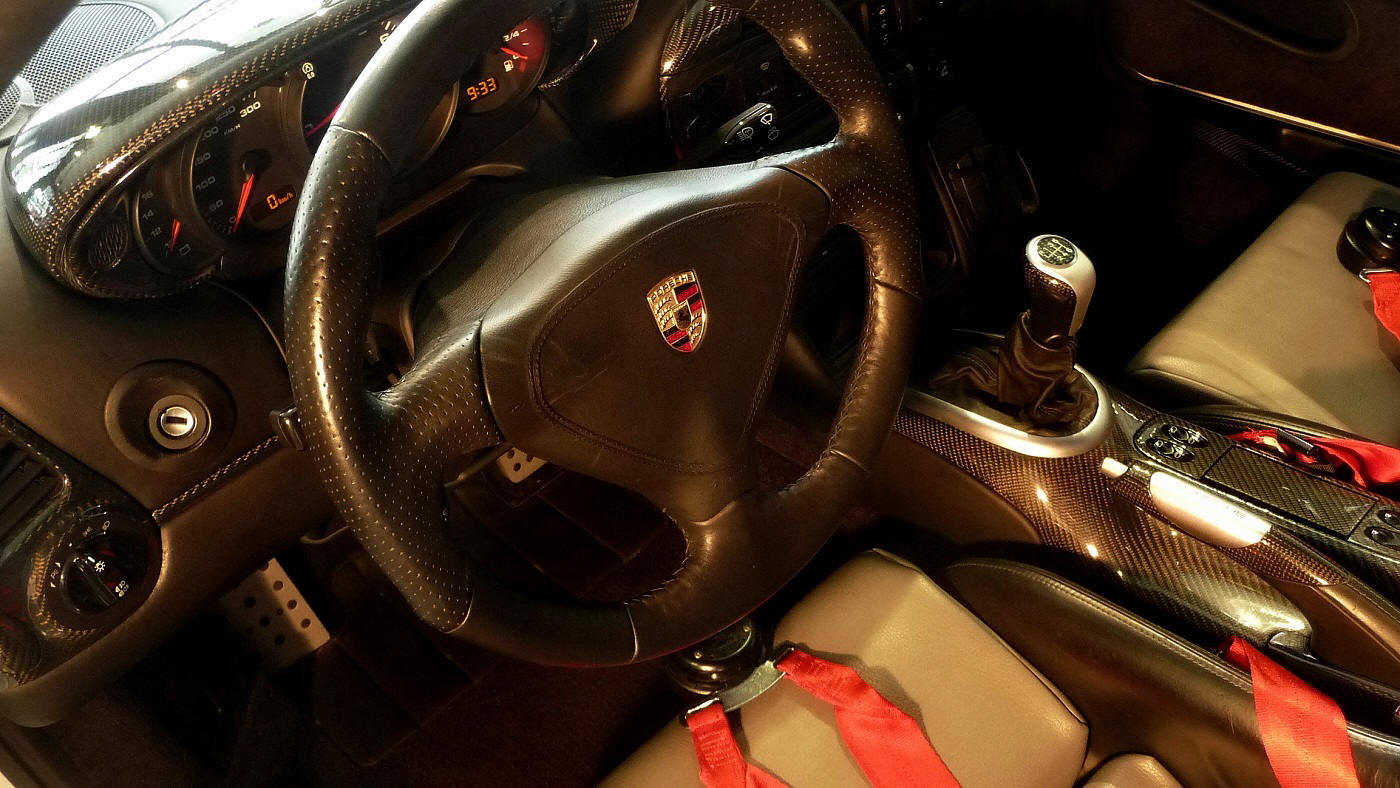 This Porsche GT2 comes from the Porsche France network and was put into circulation in 2001. Hardly delivered, its owner had entrusted it to Ruf, Germany, it came back diabolical. In the cockpit, the perfect finish combines beautifully crafted carbon fiber with leather, creating an ideal ambience, combining the spirit of racing with the pleasure of luxury.

A Porsche Ruf is a jewel, a signature with undeniable prestige that attracts all Porsche enthusiasts. His achievements are extraordinary, models apart, rare or unique. Through its exclusivity, performance and nobility, it can be the major asset of a collection, or become the reference car of a true sports car enthusiast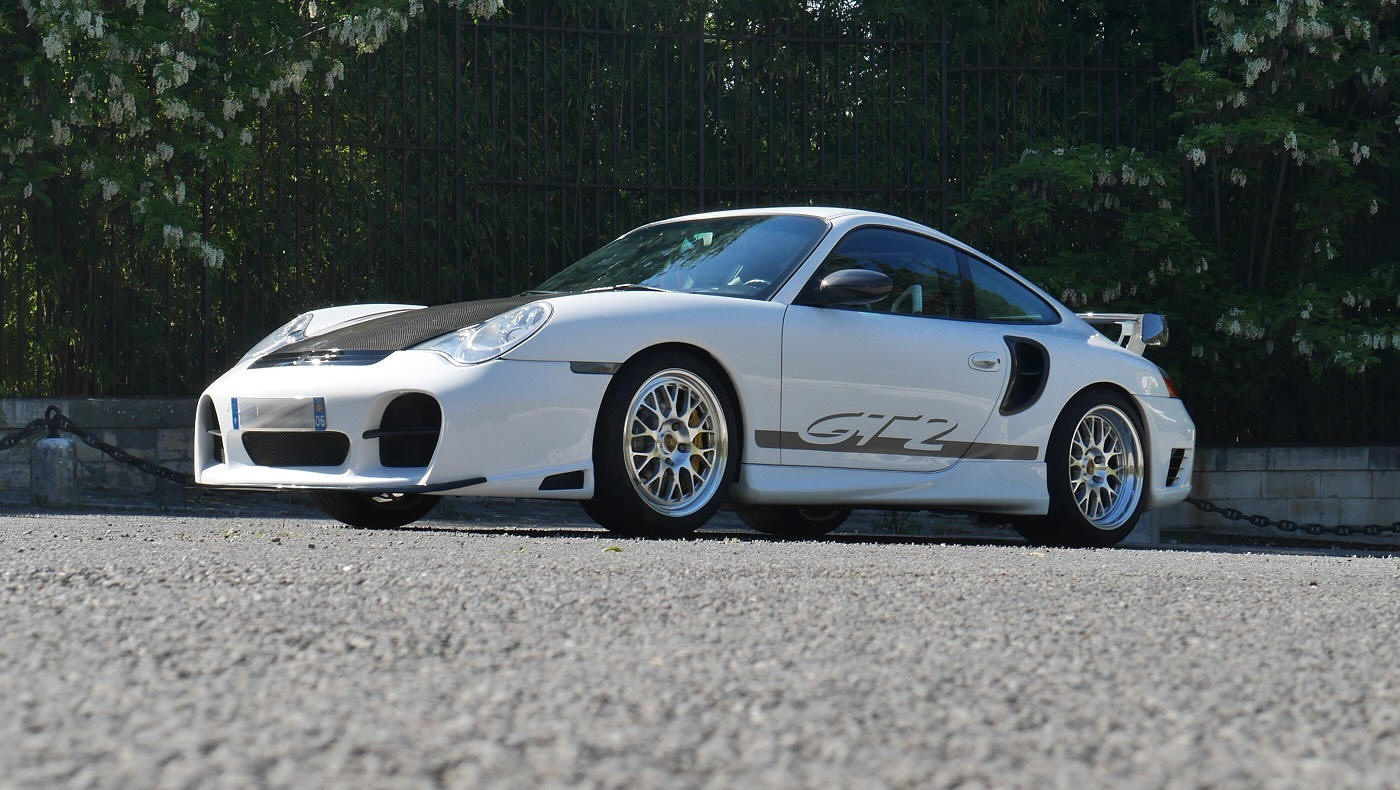 The GT2s, regardless of their model year, are at the top of the Porsche range [with the exception of supercars, with very limited use]. Maximum power, lightness, and character of fire, they represent the dream of any amateur of the brand.

Price : 130 000 € [ See more ]
---
1973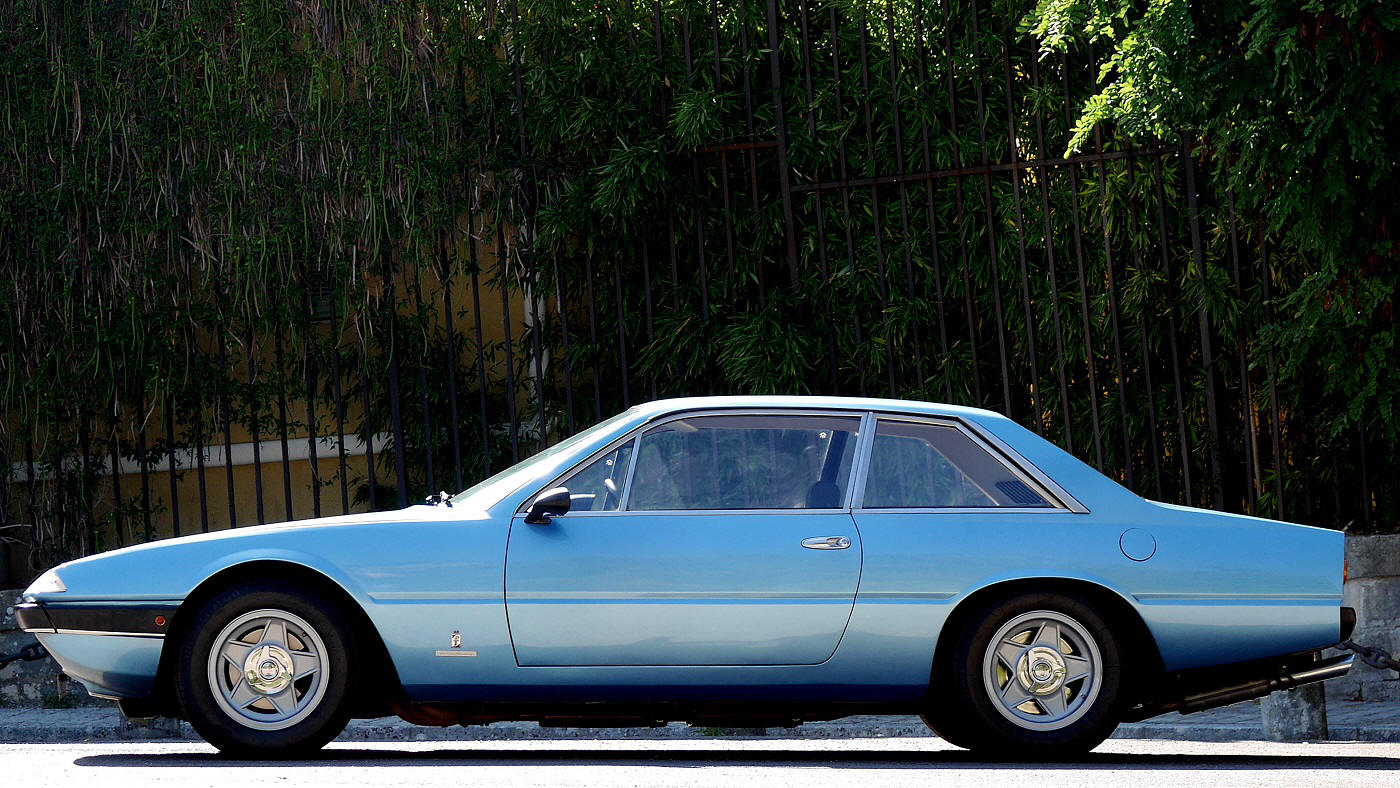 One of the most beautiful Ferrari 4 seats, certainly the most timeless, it is terribly attractive and yet still the most affordable of the mythical lineage of Ferrari classics V12.

The 365 GT4 2 + 2 is very rare: barely 525 copies of these treasures were built ... Forty years later, it is difficult to know precisely how many of these wonderful cars, sometimes misunderstood by the general public, have survived. Classical masterpiece, it is only at the beginning of its history: Time reveals its nobility.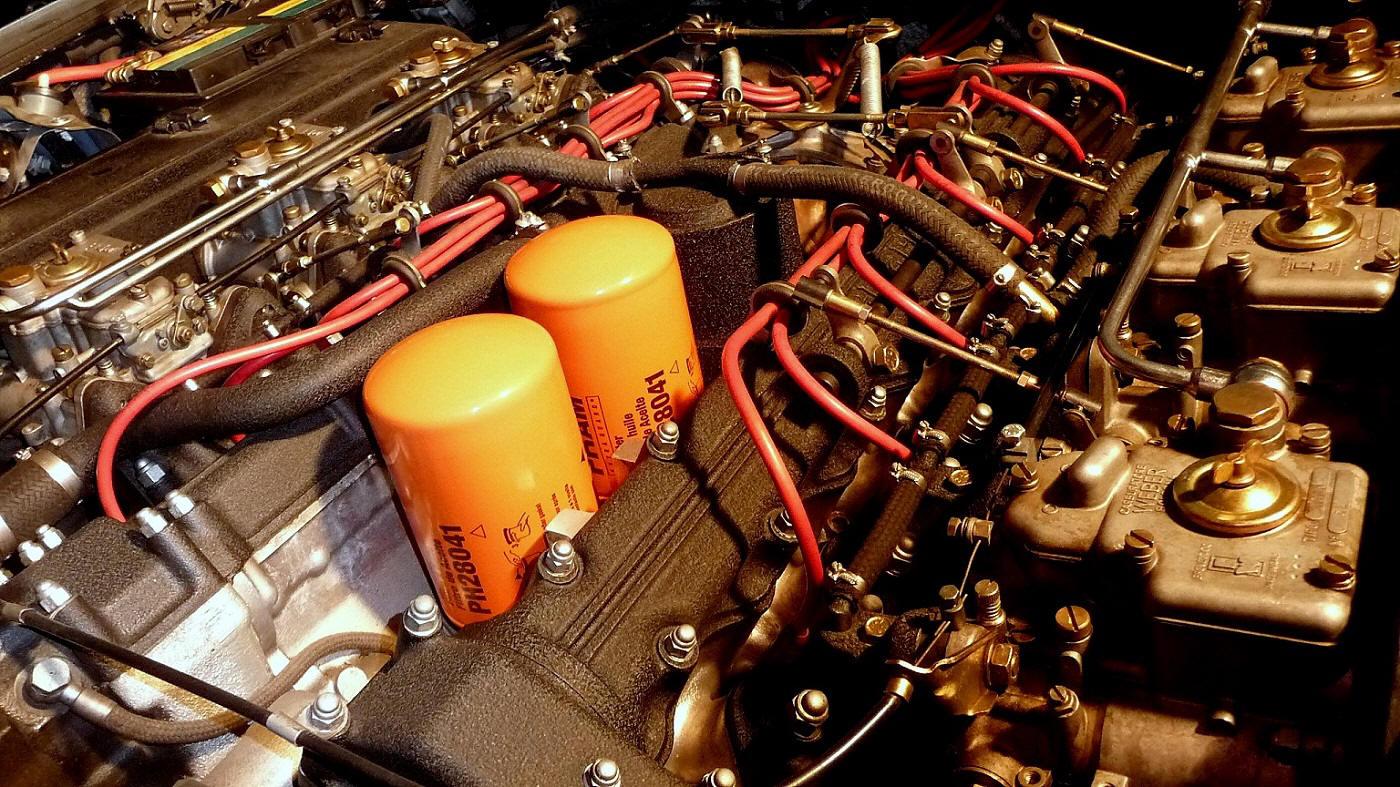 This very beautiful 365 spent most of his life in Switzerland, before his arrival in France in 2008. The overall quality of this car and its behavior are excellent. The appearance of the engine and its perfect operation let us think that it has probably been redone, the clutch has been replaced recently, the exhausts are stainless steel, the interior in good original condition.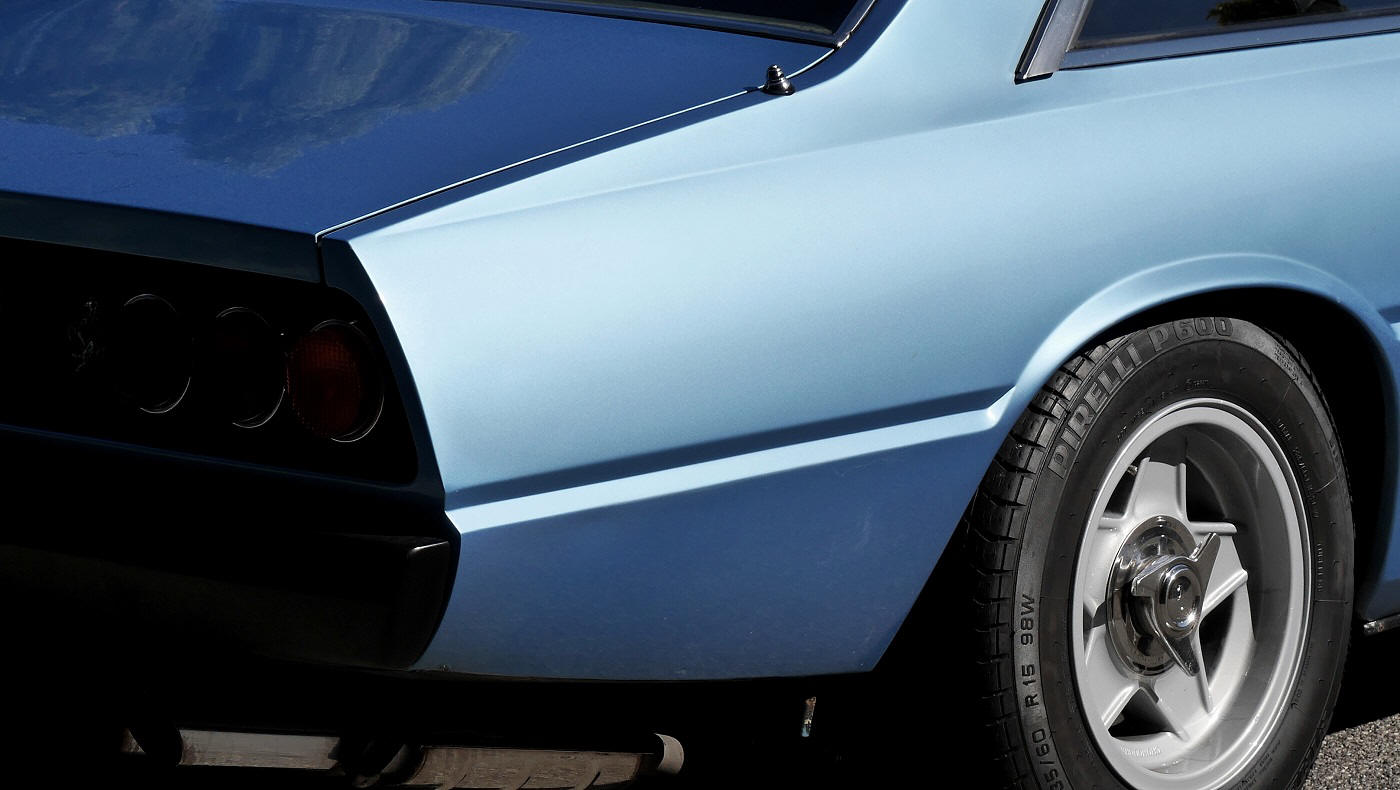 FERRARI 365 GT4 2+2 [ See more ]
Price: 135 000 €
---
1991
8 600 km.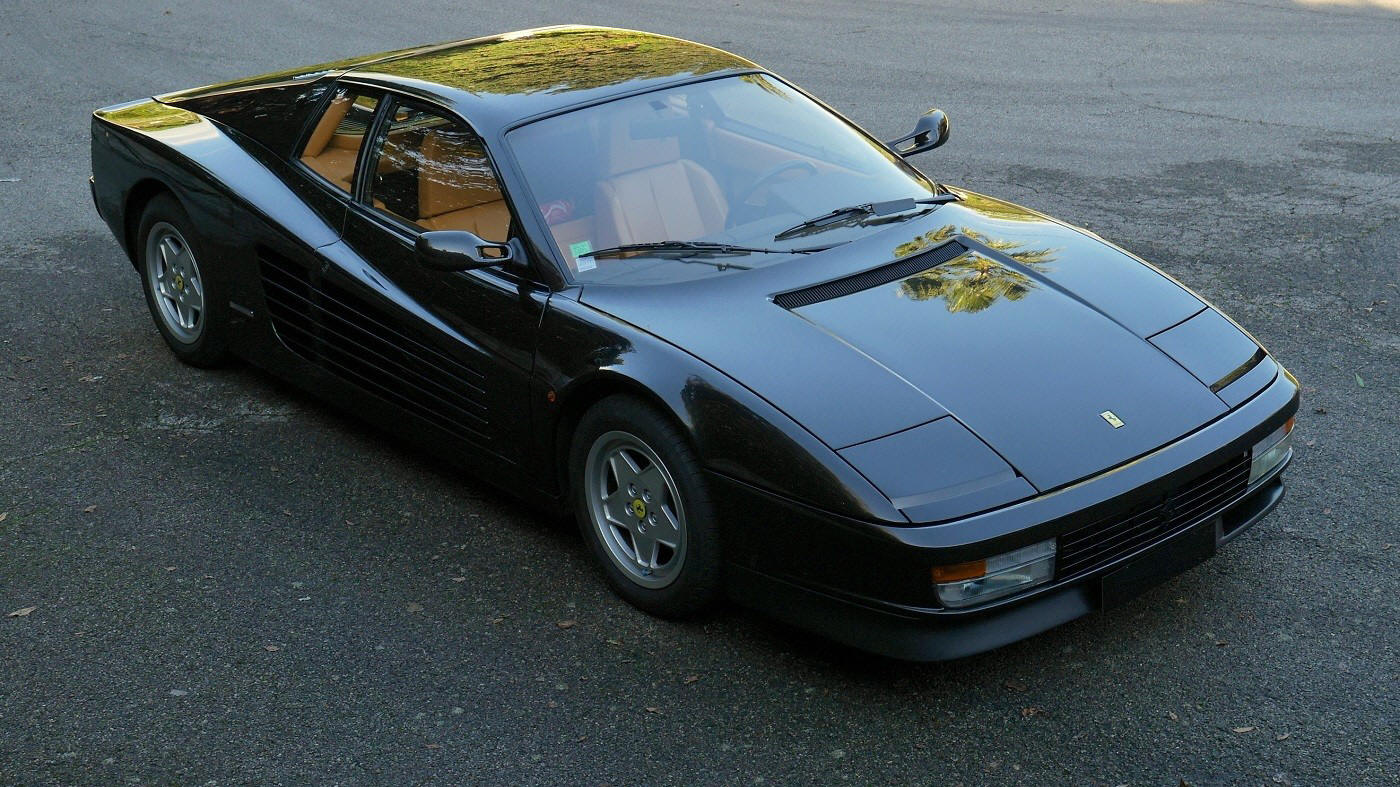 The Ferrari Testarossa has been forgotten by the general public for years, this time is gone. This magnificent machine holds its revenge today, it is actually the ultimate twelve-cylinder engine designed and produced by Ferrari during the life of Enzo. Its design, low and sculptural, has made dream a whole generation, these sports proportions, disappeared after it, the modern Ferrari will be in their drawings, more conventional and higher, in order to adapt to a wider clientele. This line-up (with the 512 TR, then the confidential 512 M) is the last configured with a V12 placed in the center-rear position, apart from its Supercars and its V8 models of access to the brand, Ferrari returned to the engine placed at the front.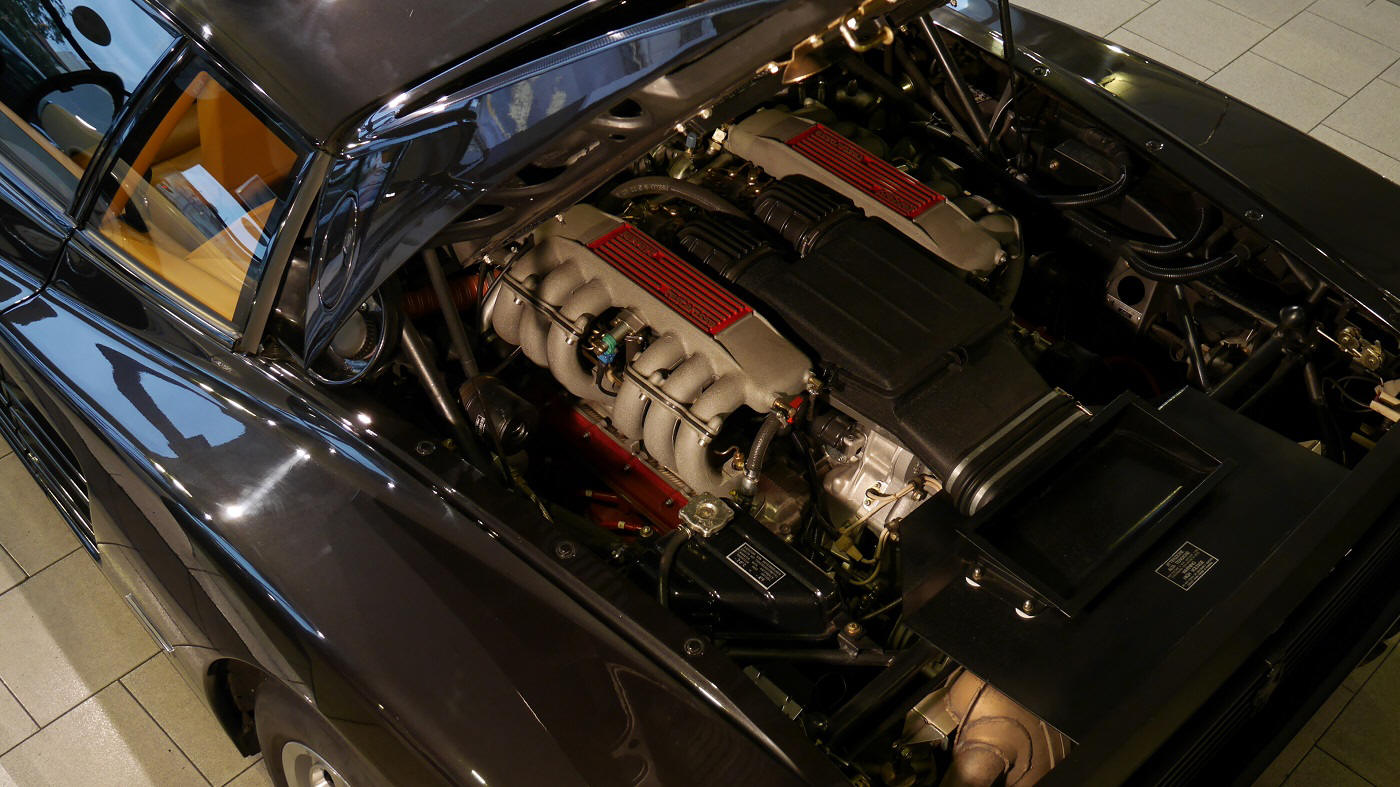 Cars in good state of origin are always the best choice, but there is at the top a category apart, those which, very little used, were able to cross the time miraculously preserved and intact.

These are the rare references, offered confidentially or stars of the biggest auctions, they beat price records, coveted by well-informed collectors, these opportunities, obviously do not show up twice.
FERRARI Testarossa
1991 - 8 660 km.
Price : P.O.A.
---
1997 - 55 500 km.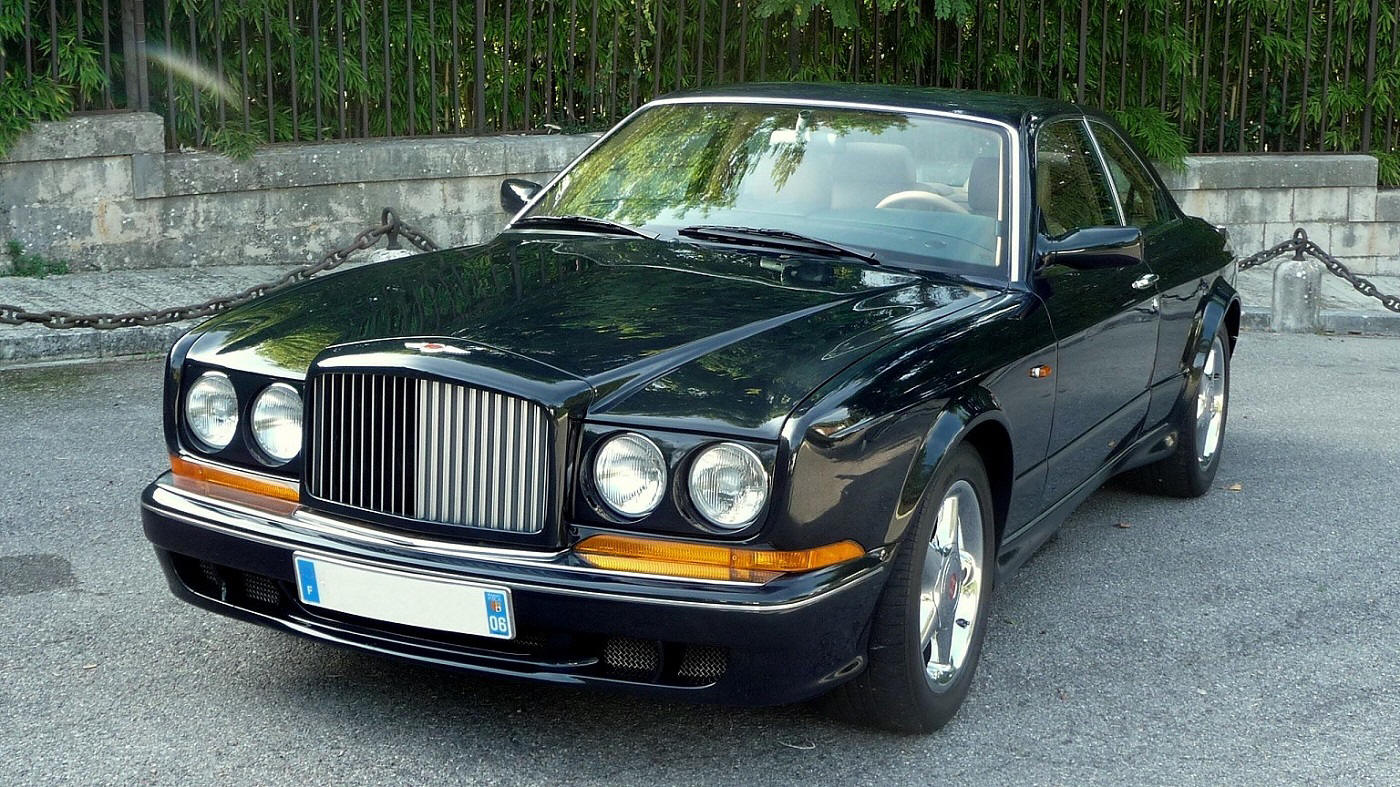 Les Bentley sont d'une classe à part, elles sont demeurées, jusqu'au rachat de la marque, synonymes du plus grand prestige Anglais, et n'ont jamais eu aucune rivale. Elles ont leurs amoureux exclusifs, sensibles à la noblesse mécanique, amateurs de luxe enivrant et de romantisme. Ils ne rouleront jamais en Rolls-Royce, une Bentley leur paraitra toujours, le seul choix possible...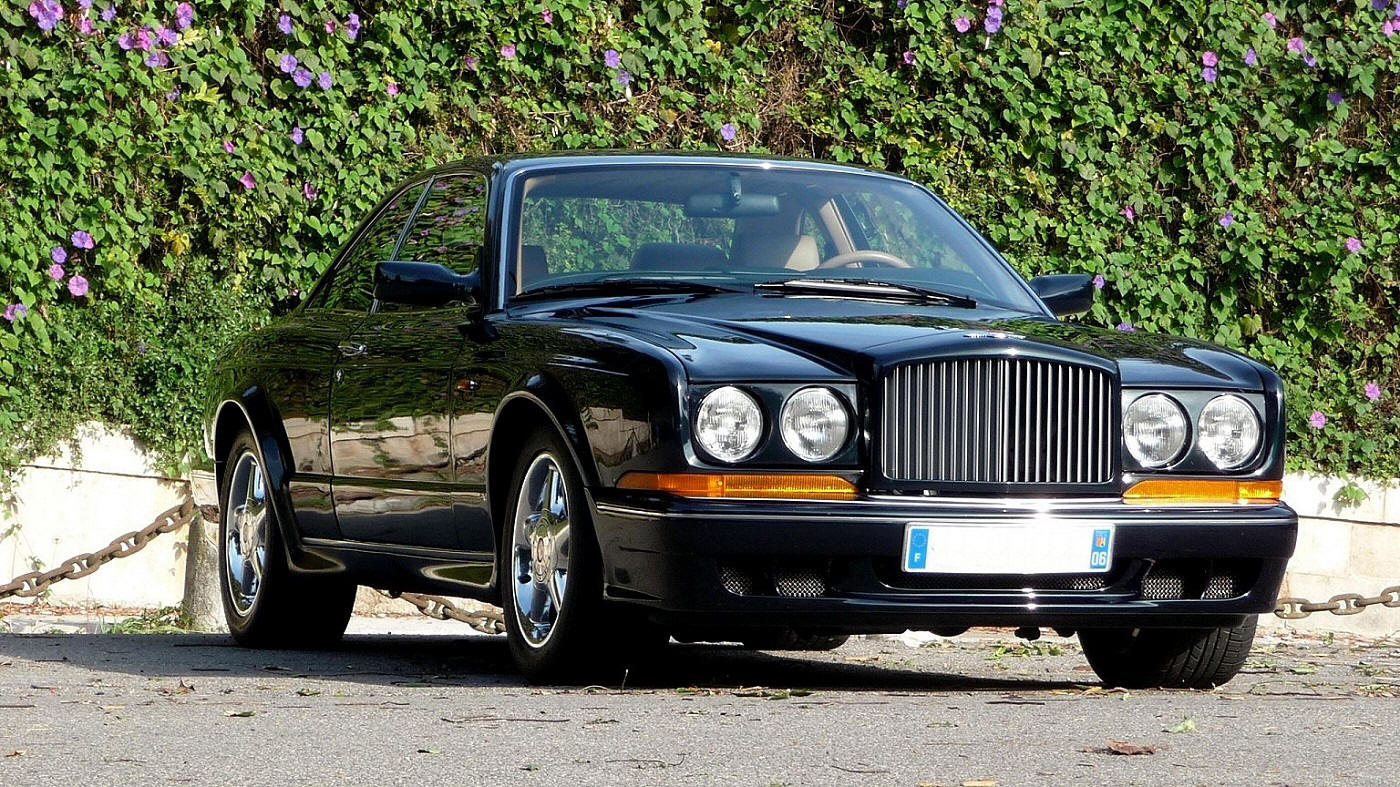 La marque a bâti sa légende sur l'extraordinaire épopée de six victoires aux 24 heures du Mans, à la recherche durant près d'un siècle, d'une alchimie hors du temps, de beauté, de raffinement et de performances extrêmes. Le Coupé Continental T, en est la signature finale, Il n'existe qu'un peu plus de trois cents de ces trésors [ dont seulement 217 en conduite à gauche ], qui, depuis déjà quelques temps, trouvent leur place chez les collectionneurs avisés.
Depuis les années cinquante, Bentley et Rolls Royce partageaient leur modèles, la Continental R, présentée en 1994, sera elle exclusivement Bentley, elle reprend enfin le flambeau, magnifiquement. Ce grand Coupe est une réussite exemplaire, une ligne dynamique, suggestive mais en retenue, une mécanique de près de 400 ch. avec un couple record permettant de croiser à 250 km/h , en silence.
La recherche de la perfection amena Bentley à aller plus loin, la Continental T fut présentée. Les proportions changent, son empattement est plus court, le pavillon est surbaissé alors que ses voies sont élargies, son moteur V8 de 6,75 litres suralimenté, plus puissant (426 ch.) développe encore plus de couple (89.2 mkg à 2200 tr/min) . Nous savons que bien avant la puissance maximum, le couple à bas régime est le secret du plaisir de conduite automobile... Les performances s'envolent, la vitesse de pointe atteint près de 275 km/h. Le dessin de la carrosserie, plus aérodynamique et musclé est abouti.
Une fois à l'intérieur, on peut contempler l'habitacle,
le jeu de chromes, de cuir et d'aluminium travaillé

offre une beauté architecturale particulière, mélange de machines de courses et d'avions,

dans le parfum d'un temps disparu.
C'est un régal de tous les instants.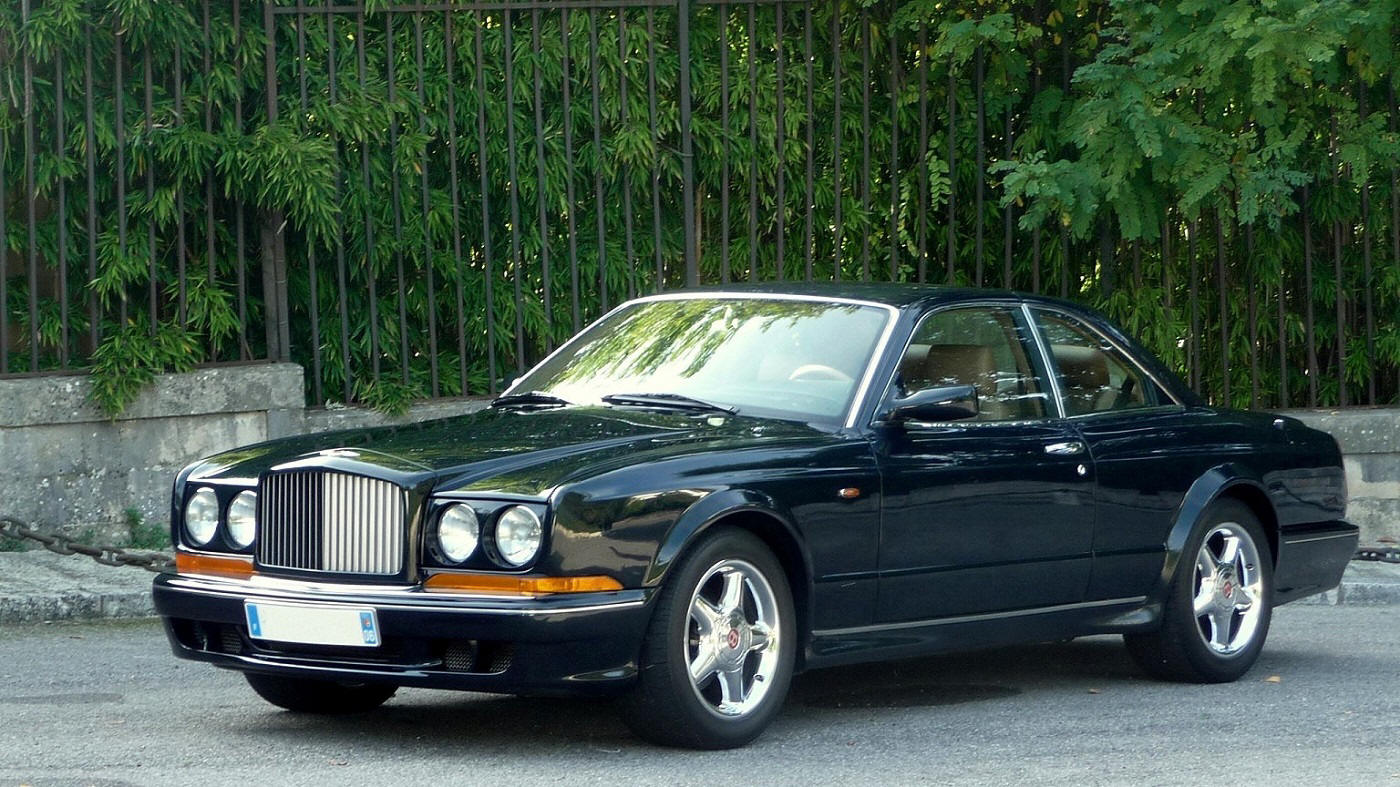 Cette magnifique Continental T, est finie dans une teinte "Black Emerald ", un vert extrêmement foncé, apparaissant noir profond, et s'éclairant de reflets de couleur émeraude sous les lumières, la sellerie est beige rehaussée de vert foncé assorti. Elle n'a parcouru qu'un peu plus de cinquante cinq mille kilomètres.
Les opportunités de pouvoir acquérir et apprécier l'un de ces chefs-d'œuvre se font rares, pour beaucoup, il ne restera bientôt que les regrets.
1997 - 55 500 km.
Prix : 118 500 € [ En savoir plus ]
---
1965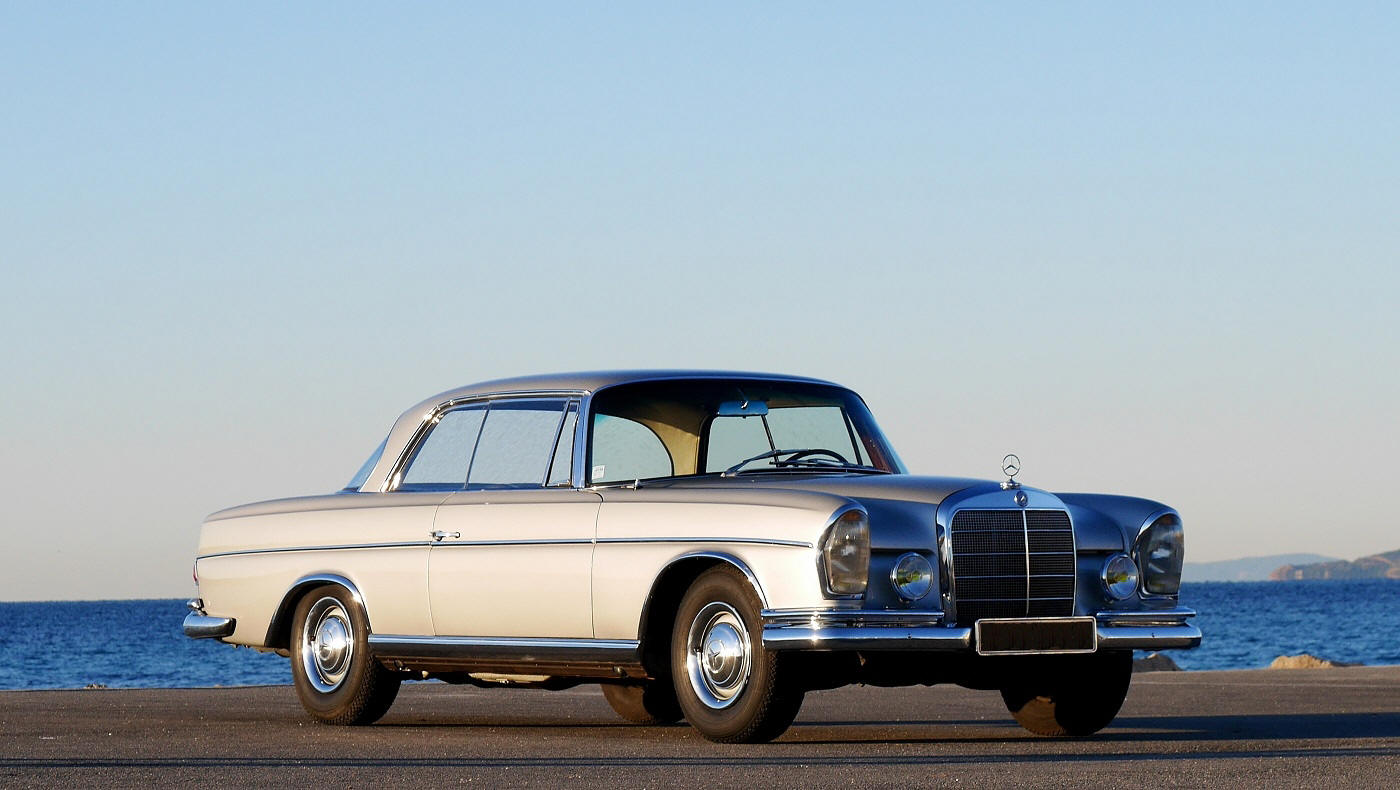 The perfume of the past, the cars in those days, it was really different.
C'était avant, on voyageait en voiture, après avoir doucement laissé chauffer le moteur, on parcourait de longues distances, les bagages dans la malle arrière, la moyenne tenue dépendait de la puissance et de la tenue de route mais aussi de ses propres capacités. Le plus souvent, c'était une route, bordée de grands platanes, et les dépassements de voitures moins rapides évoquaient inconsciemment les exploits des pilotes.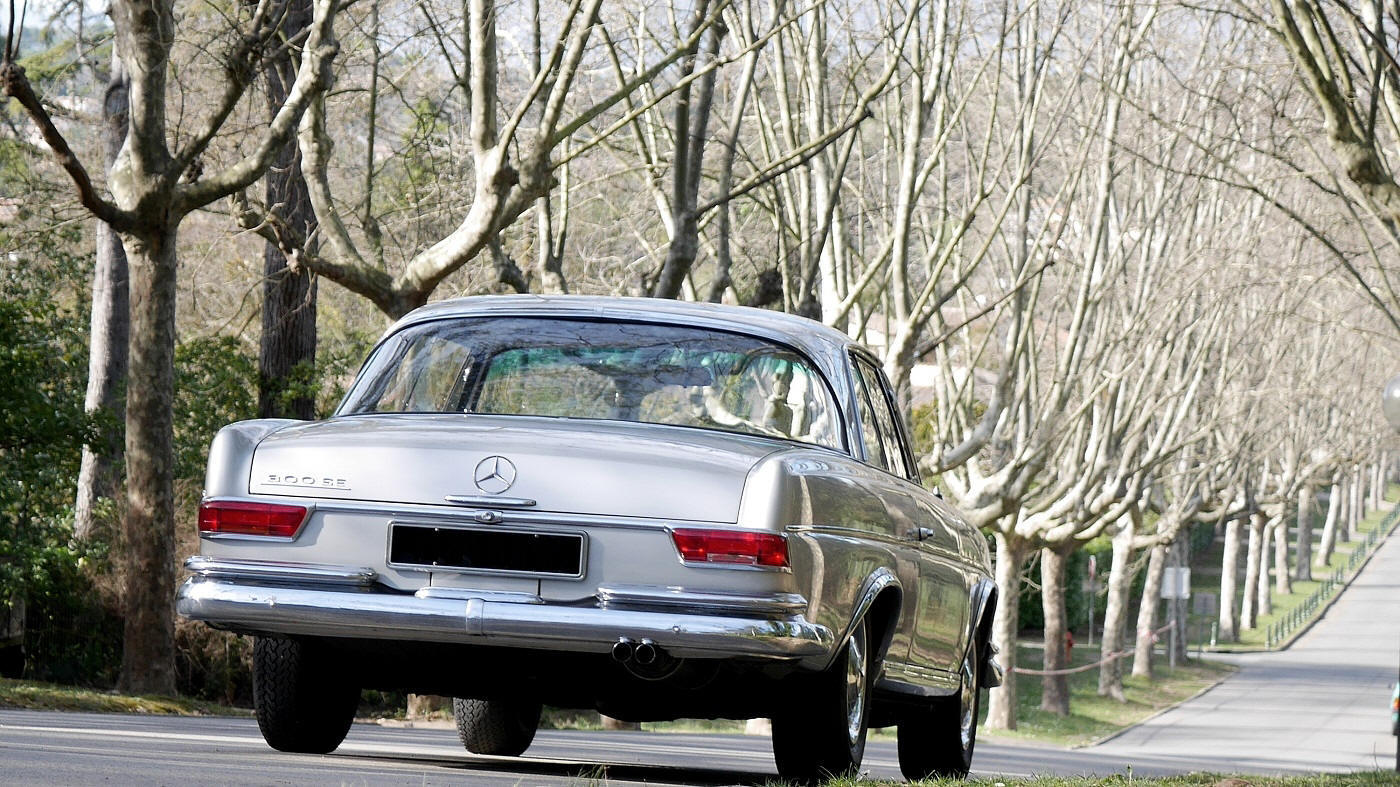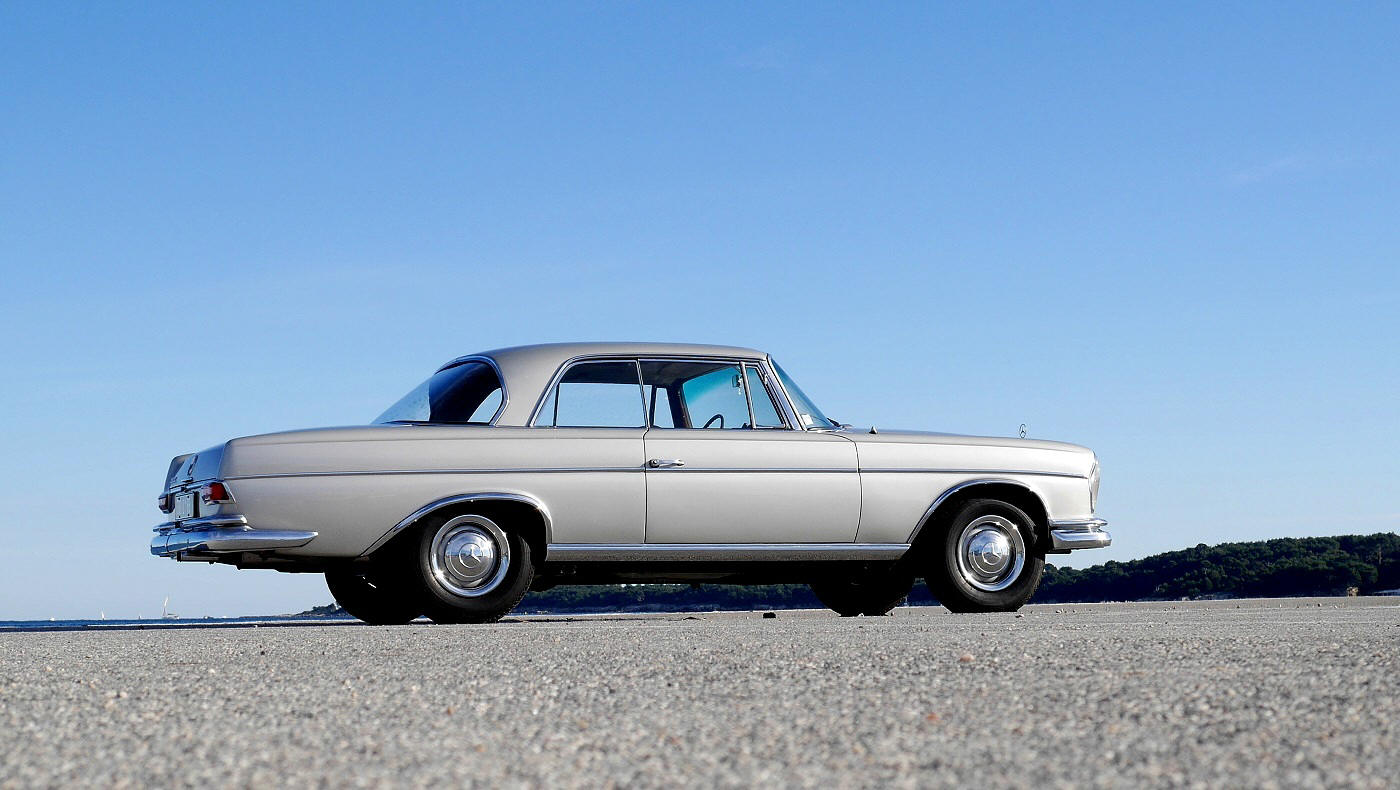 The great Mercedes Coupes are characteristic of this golden age, they were both sign of good taste and wealth. The elegance of their lines crosses the decades as a perfection, the quality of manufacture and refinement of their six-cylinder in-line mechanics, suffer no criticism. Few classic cars can transmit this perfume of old with so much authenticity.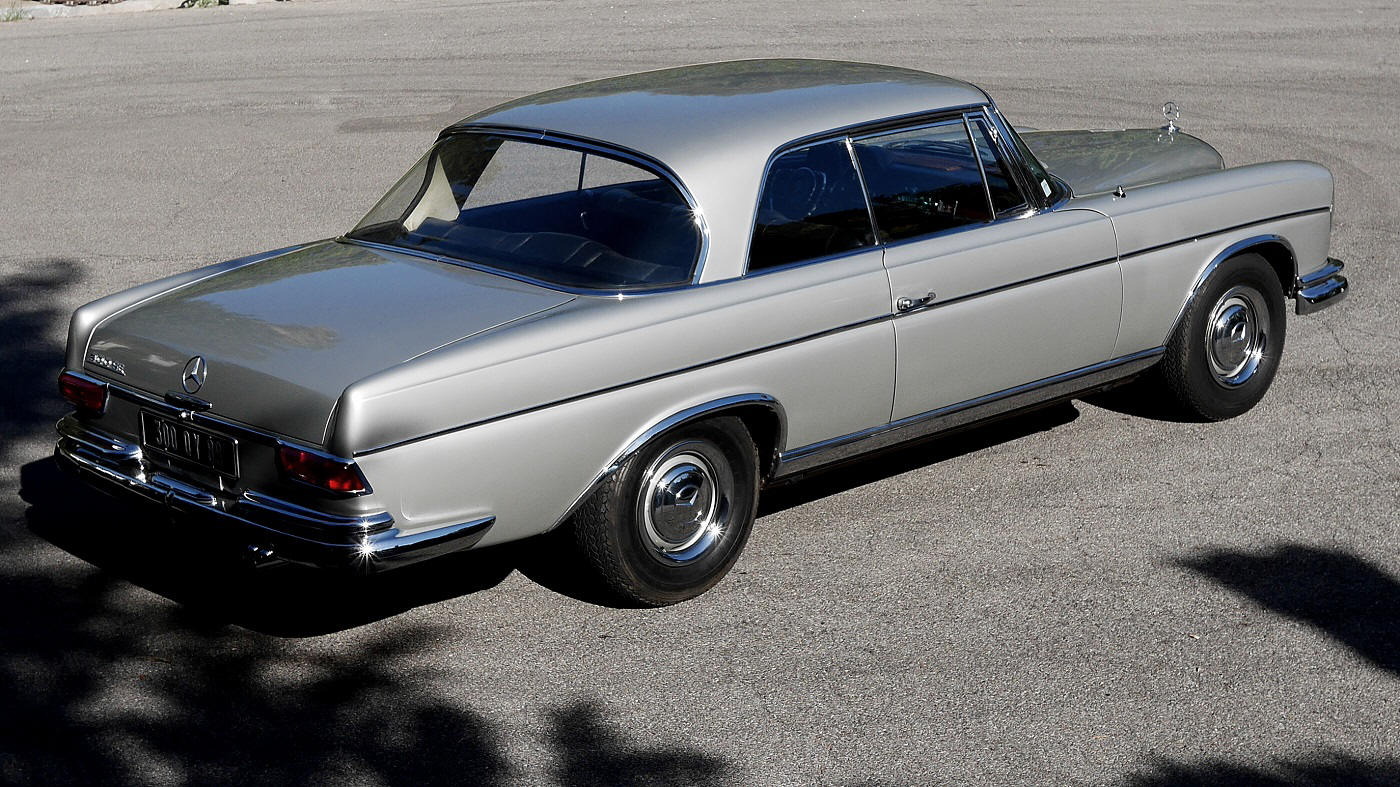 Their charm has never disappeared, almost in secret, they are the delight of connoisseurs, different versions of these wonderful cars with extraordinary beauty, were proposed, but the 300 is apart and the most refined. Its pneumatic suspension, which it shares with the fabulous 600, its 3-liter inline six-cylinder engine, close to that of the 300 SL "Gullwing", its rarity and the luxury of its finish put it well above other versions.
MERCEDES 300 SE Coupé
1965
Price : Too Late